07.02.2021
Russian WKC karate Championship 2021
07.03.2021 — 08.03.2021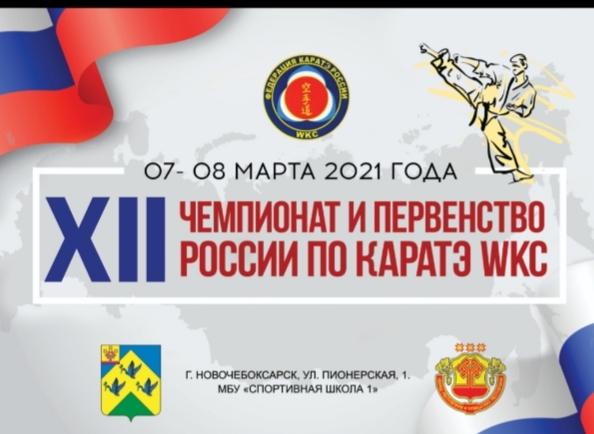 12th Russian WKC karate Championship 2021 will be held in the city of Novocheboksarsk on March 7th-8th.
Participants - children (8+), cadets, juniors, adults.
Rules - WKC.
Categories - individual kata and kumite, team kata and kumite.
Kumite shobu ippon and shobu sanbon. Kata separately for styles: shorin ryu + wado ry, goju ryu + shito ryu + fudokan, shotokan, kobudo.
---