07.10.2018
«Battle of the Teams»
01.12.2018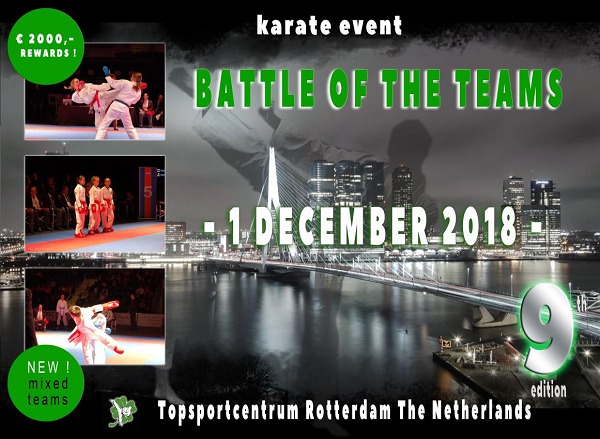 «Battle of the Teams» will take place in Rotterdam on December 1st.
Rules - WKF.
Participants - men and women. 10-11, 12-13, 14-15, 16-17, 18-20 and +18 years old.
Categories - team kumite (3 athletes + 2).

Rotterdam is a city in the Netherlands, in South Holland within the Rhine–Meuse–Scheldt river delta at the North Sea. Its history goes back to 1270, when a dam was constructed in the Rotte river, after which people settled around it for safety. In 1340, Rotterdam was granted city rights by the Count of Holland.
A major logistic and economic centre, Rotterdam is Europe's largest port, and has a population of 633,471, the second-largest in the Netherlands, just behind Amsterdam.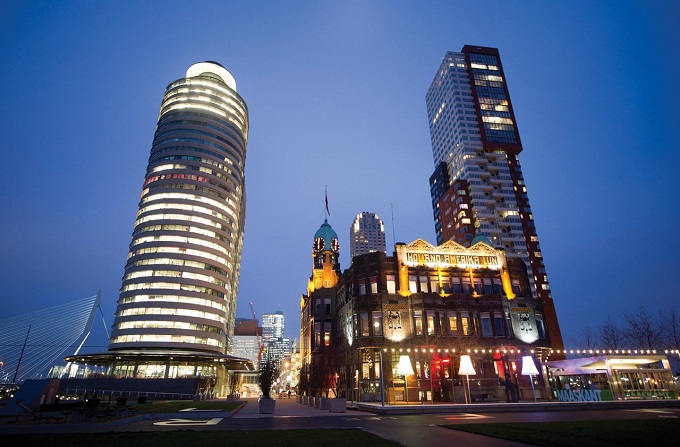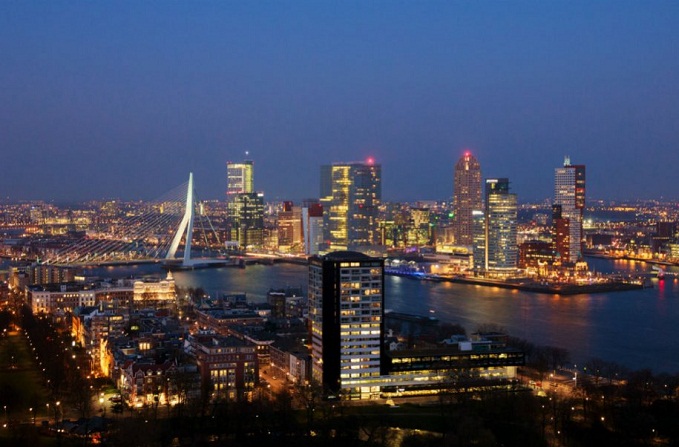 ---