31.03.2022
World Championships for Cadets, Juniors and Seniors and World Cup for Children
11.06.2022 — 12.06.2022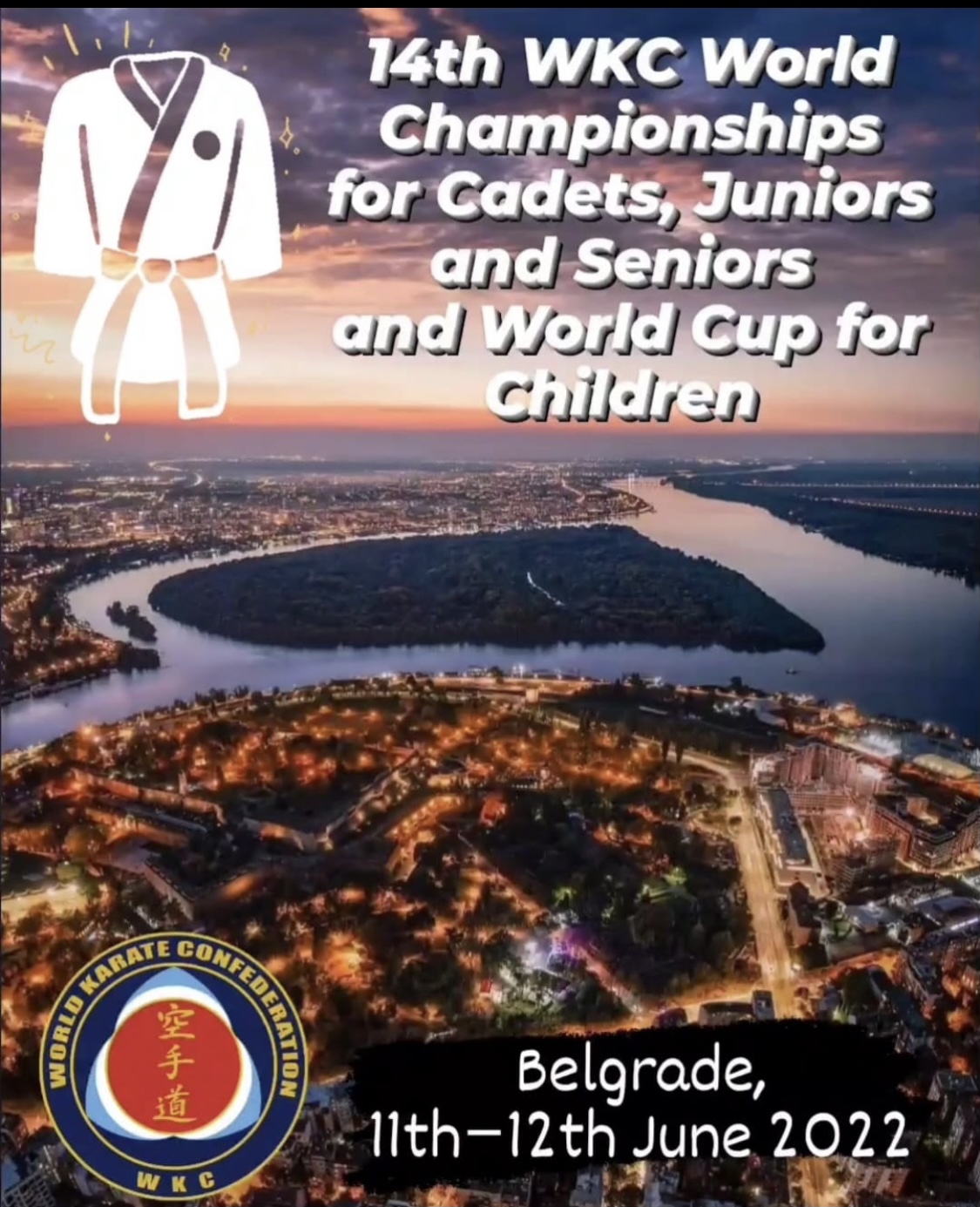 WKC World Championships for Cadets, Juniors and Seniors and World Cup for Children will be held in the city of Belgrade on June 11th-12th.
Participants - children, cadets, juniors, adults, veterans.
Rules - WKC.
Categories - individual kata and kumite. Kara are separately for the styles.
Kumite shobu ippon and shobu sanbon.

Belgrade — is the capital and largest city of Serbia. It is located at the confluenceof the Sava and Danube rivers and the crossroads of the Pannonian Plain and the Balkan Peninsula. The urban area of Belgrade has a population of 1.23 million, while nearly 1.7 million people live within the administrative limits of the City of Belgrade (which encompasses almost all of its metropolitan area), a quarter of the total population of Serbia.
---