24.03.2022
«Trofeo Citta Di Borgosesia»
30.04.2022 — 01.05.2022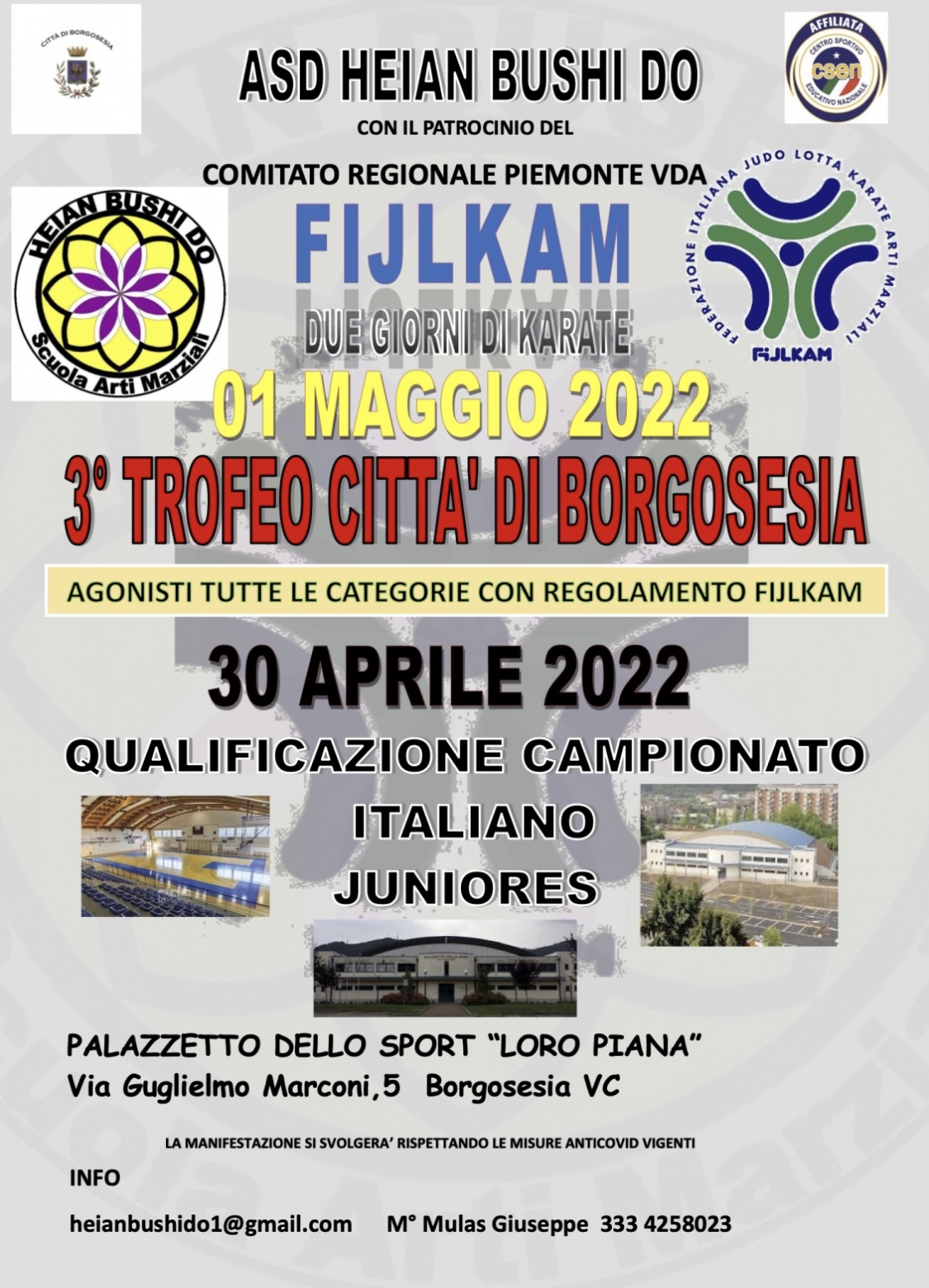 «Trofeo Citta Di Borgosesia» will take place on April 30th-May 1st in Italy
Participants - children (12+), cadets, juniors, adults ( - 35 year old).
Categories - individual kumite and kata.
Rules - WKF.
Borgosesia is a comune (municipality) in the Province of Vercelli in the Italian region Piedmont, located about 80 kilometres northeast of Turin and about 45 kilometres north of Vercelli.
---