07.08.2020
Everest Cup «Olympic Hopes»
03.10.2020 — 04.10.2020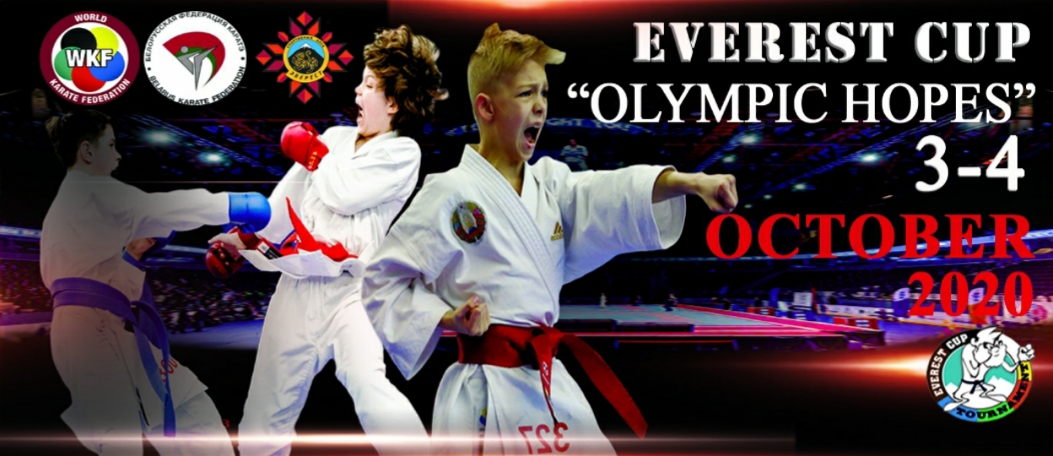 Everest Cup «Olympic Hopes» will take place on October 3d-4th.
Participants - children (8+), cadets, juniors.
Categories - individual kata and kumite, team kumite.
Rules - WKF.
Organizer - karate club «Everest».

Minsk is the capital and largest city of Belarus, situated on the Svislač and the NyamihaRivers. As the capital, Minsk has a special administrative status in Belarus and is the administrative centre of Minsk Region  and Minsk District. The population in January 2018 was 1,982,444,88 (not including suburbs) making Minsk the 11th most populous city in Europe. Minsk is the administrative capital of the Commonwealth of Independent States (CIS) and seat of its Executive Secretary.
---