24.02.2020
«Golden Belt»
25.04.2020 — 26.04.2020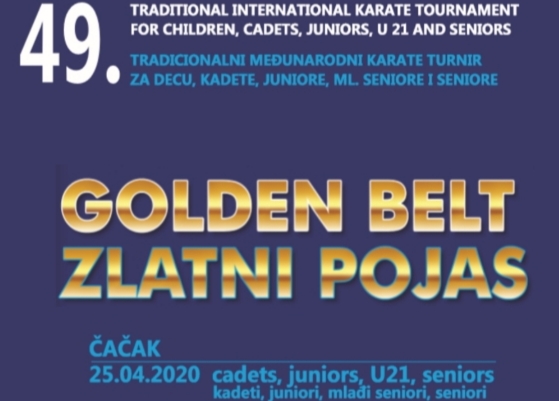 «Golden Belt» will take place on April 25th-26th in the city of Čačak.
Participants - cadets, juniors, adults.
Categories - individual kata and kumite, team kata.
Rules - WKF.

Čačak  is a city and the administrative center of the Moravica District in central Serbia. It is located in the West Morava valley within the geographical region of Šumadija. According to the 2011 census, the city proper has 73,331 inhabitants, while the administrative area comprises a total of 115,337 inhabitants.
---