28.01.2020
«MAWASHI KUP» и «KUP VETERANA».
22.02.2020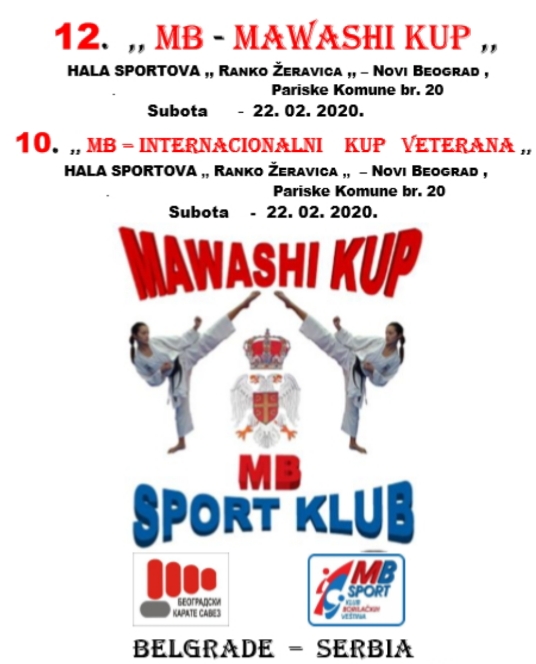 «MAWASHI KUP» и «KUP VETERANA» will take place on February 22nd in Belgrade
Participants - children (7+), cadets, juniors, adults, veterans.
Categories - individual and team kata and kumite.
Rules - WKF.

—Belgrade — is the capital and largest city of Serbia. It is located at the confluenceof the Sava and Danube rivers and the crossroads of the Pannonian Plain and the Balkan Peninsula. The urban area of Belgrade has a population of 1.23 million, while nearly 1.7 million people live within the administrative limits of the City of Belgrade (which encompasses almost all of its metropolitan area), a quarter of the total population of Serbia.
---