03.12.2019
«Sofia Open Karate & Para-karate Championships»
21.03.2020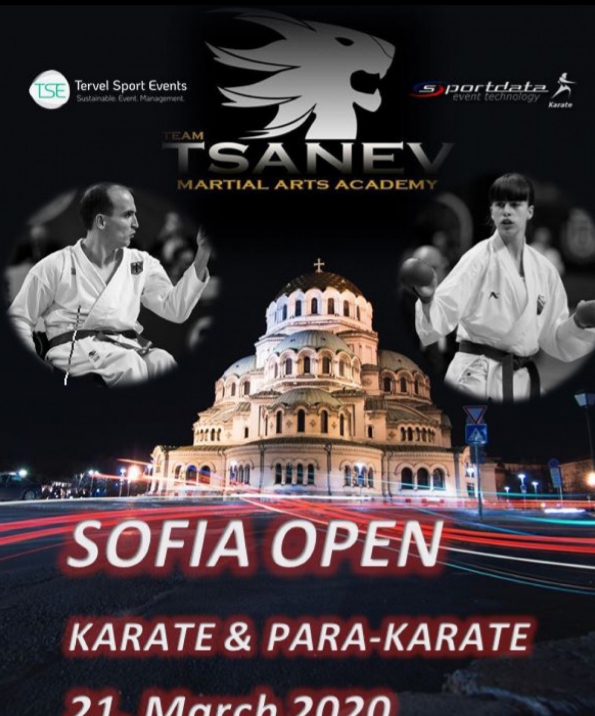 «Sofia Open Karate & Para-karate Championships» will take place in Sofia on March 21st.
Participants - children (3+), cadets, juniors, audults, veterns.
Categories - individual and team kata and kumite.
Rules - WKF.
Limit of entries -1000 competitors.
Sofia is the capital and largest city of Bulgaria. The city is at the foot of Vitosha Mountain in the western part of the country. Being in the centre of the Balkans, it is midway between the Black Seaand the Adriatic Sea, and closest to the Aegean Sea.
---