14.11.2019
«Ontario Winter Games 2020 - Karate»
27.02.2020 — 29.02.2020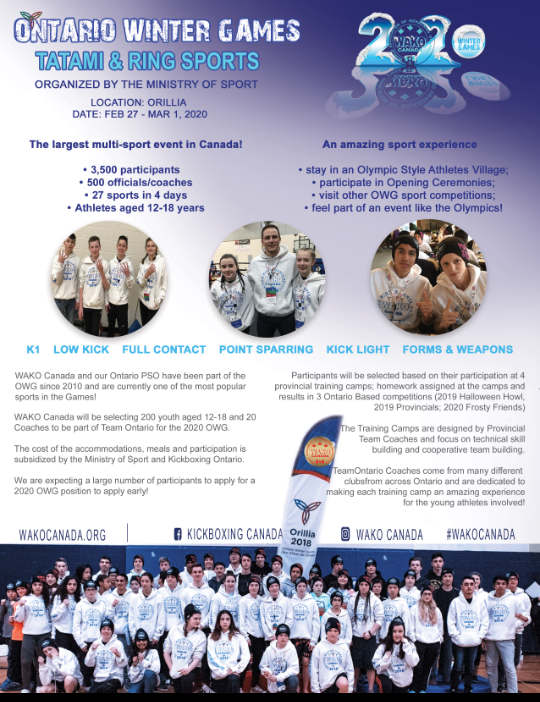 «Ontario Winter Games 2020 – Karate» will take place on February 27th-29th in Canadian city of Orillia.
Participants - children from 11 till 17 years old.
There will be 31 сategories in individual kata and kumite.

Orillia is a city in Ontario, Canada. It is in Simcoe County between Lake Couchiching and Lake Simcoe. Although it is in Simcoe County, the city is politically independent. It is part of the Huronia region of Central Ontario. The population in 2016 was 31,166.
---