22.10.2019
«National Invitational Karate Championship - Inspiration Cup»
28.12.2019 — 29.12.2019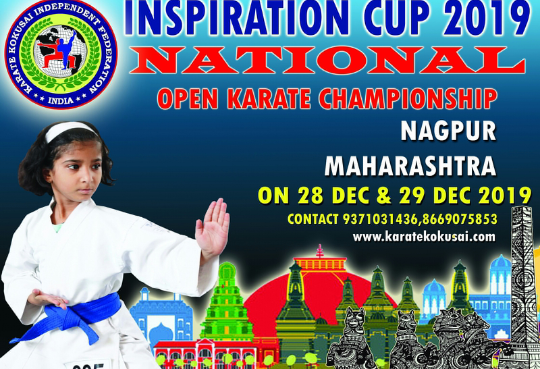 «National Invitational Karate Championship - Inspiration Cup» will be held in Nagpur city of India on December 28th-29th.
Participants - children (6+), cadets, juniors, audults.
Categories - individual and team kata and kumite.
Rules - WKF.

Nagpur is the third largest city and the winter capital of the Indian state of Maharashtra.It is the 13th largest city by population in India. Nagpur earns the title 'City of Snakes' because of the Nag River, which flows like a snake through the city. This city was founded back in 1703 and since then has grown by massive proportions. Nagpur has been a major political and commercial centre of the Vidarbha region of Maharashtra, but apart from that, it is known to be a significant producer of Oranges too.
---