19.09.2019
European Shotokan Karate-do Championship
22.11.2019 — 24.11.2019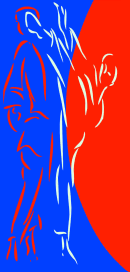 European Shotokan Karate-do Championship will take place inthe city of Cadiz on November the 22d-24th.
Participants - cadets (14-15 years old), juniors (16-17), audults.
Categories - individual and team kata and kumite.
Organizer - EUROPEAN SHOTOKAN KARATE-DO ASSOCIATION (ESKA).

Cádiz is a city and port in southwestern Spain. It is the capital of the Province of Cádiz, one of eight which make up the autonomous community of Andalusia.

---