06.05.2019
«Austrian International Shotokan Championship»
25.05.2019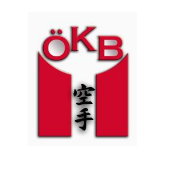 «Austrian International Shotokan Championship» will take place on May 25th in the cmunicioality of Sankt Georgen im Attergau.
Participants – children (10+), cadets, juniors, audults.
Categories - individual and team kata and kumite.
Mixed are allowed in team kata.
Rules - ESKA.
Limit for entries are 500 athletes.
Sankt Georgen im Attergau is a municipality in the district of Vöcklabruck in the Austrian state of Upper Austria.
---