02.05.2019
Seiji Nishimura kumite seminar
11.05.2019 — 12.05.2019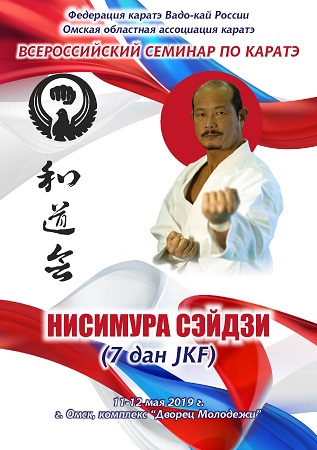 Seiji Nishimura kumite seminar will take place on May 11th-12th in the Russian city of Omsk.
Seiji Nishimura - is a Japanese karateka. He has a 7th.Dan black belt in Wadō-ryū karate and is the national trainer of the Japan Karatedo Federation (JKF).
His son Ken Nishimura has the first place in WKF ranking in male kumite -75 kg.
Promo video
---