10.04.2019
«IKUEIKAN Cup»
04.05.2019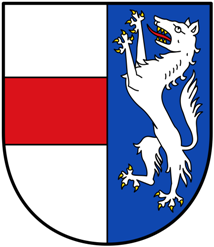 «IKUEIKAN Cup» will take place in St. Pölten city of Austria on May 4th.
Participants - children (6+, for kumite 10+), cadets, juniors, adults, veterans.
Categories - individual kumite and kata, team kumite (mixed).
Rules - Wadokai for kata, WKF - for kumite.
Organizer - Wado Karate Sportunion St. Pölten.

St Pölten is the capital and largest city of the State of Lower Austria in northeast Austria, with 52,716 inhabitants as of 1 January 2015. St Pölten is a city with its own statute and therefore it is both a municipality and a district in the Mostviertel.
---