08.04.2019
«Czech Open Karate Cup»
04.05.2019 — 05.05.2019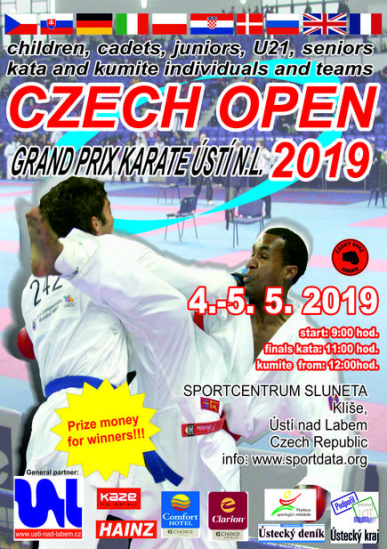 «Czech Open Karate Cup» will take place on May 4th-5th in Ústí nad Labem city.
Participants - children (5+), cadets, juniors, audults, veterans (35+, 40+).
Rules - WKF.
Organizer - Sport karate club Kamura-ryu shotokan.

Ústí nad Labem is the 7th-most populous city of the Czech Republic. It is the capital of its eponymous region and district. Ústí is situated in a mountainous district at the confluence of the Bílina and Elbe rivers. It is a major industrial center and, besides being an active river port, is an important railway junction.
---