21.03.2019
«Grand Prix Jurmala»
13.04.2019 — 14.04.2019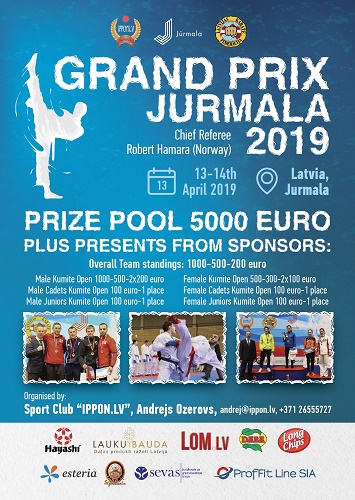 «Grand Prix Jurmala» will take place on April 13-th-14th in Latvia.
Participants - juniors (16-17 years old), adults.
Categories - individual kumite and kata, team kata and kumite.
Prize pool - 5000 Euro.
Jurmala - is a city in Latvia, about 25 kilometres (16 miles) west of Riga. Jūrmala is a resort town stretching 32 km (20 miles) and sandwiched between the Gulf of Riga and the Lielupe River. It has a 33 km (21 miles) stretch of white-sand beach, and a population of 56,646, making it the fifth largest city in Latvia.
---