12.02.2019
«The Federation Cup» of the style karate
23.02.2019 — 24.02.2019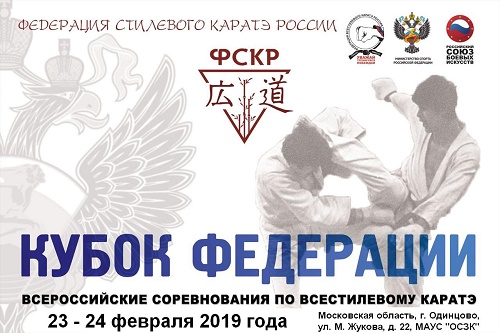 Style karate competitions - «The Federation Cup» and Defender of the Fatherland Day Festival - will take place on February 23-24th in Russian city of Odintsovo.
Participants of Festival - children (6-11 years old) and veterans (35+).
Participants of the Cup - children (12+), cadets, juniors, adults.
Categories - individual kata and kumite.

---